Between Yesterday & Tomorrow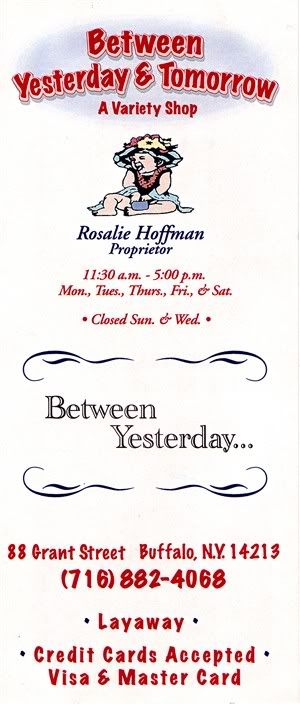 Between Yesterday & Tomorrow lies a plethora of gifts, toys, clothes and jewelry! If you are in search of novelty collectibles to show off to your friends, gifts for your loved ones and family members, or health and beauty items for yourself, you've found the right place.
Owner and founder Rosalie Scime-Hoffman ensures that the finest and highest-quality items are supplied, so that you get what you need whenever you visit the store. The mom-and-pop variety store is renowned for its customer service, and quality items that make the best gifts, decor items and everyday wear.
Between Yesterday & Tomorrow is a retail store that is located between West Ferry Street and Grant Street in the heart of Buffalo, NY, which provides the best of the best for its customers. Come in today, and find what you need from our customer-service oriented staff, and remember, Between Yesterday & Tomorrow lies eternal joy!